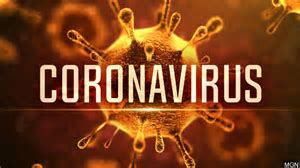 Resources for clear Focus and to drive Success through the COVID-19 crisis.
Canadian Ventures Inc. is linked into provincial, municipal and federal, and securities agencies who are overseeing the response to the COVID-19 coronavirus and its impacts to the business community.  We will work tirelessly to share additional available information and welcome your comments and input.
U.S. Centers for Disease Control and Prevention
Plan, Prepare and Respond to Coronavirus Disease 2019
National Center for Immunization and Respiratory Diseases (NCIRD), Division of Viral Diseases
Canada Federal Government
The Government of Canada is taking immediate, significant and decisive action to help Canadians facing hardship as a result of the COVID-19 outbreak.
Canada's COVID-19 Economic Response Plan: Support for Canadians and Businesses
See: Business Credit Availability Program (BCAP),
Our Federal Government knows that this is a difficult time, full of uncertainty and provides information business owners' need to operate under rapidly changing market conditions.
Support for entrepreneurs impacted by the coronavirus COVID-19
Alberta Provincial Government
Protection for employers and employees from the economic disruption of COVID-19 and to position Alberta's business community for recovery.
COVID-19: Relief for Employers | Government of Alberta
Canadian Federation for Independent Business for Alberta Enterprise
To relieve some of the pressure on small businesses such as yours, they are gathering all the information you need about government services and supports in Alberta and putting them in this one location.
Alberta: COVID-19 relief measures for your business
Canadian Chamber of Commerce
The Canadian Chamber developed this brief guide source from a number of best practice documents and designed to assist business planning and continuity efforts is response to COVID-19.
COVID-19: Business Resilience Canadian Chamber of Commerce
TMX Group Limited
Canadian Securities Exchange
Statement on the Government of Canada's COVID-19 Economic Response Plan
Business Development Bank of Canada:
The health and well-being of entrepreneurs is our top priority. BDC stands ready to support companies through to a more stable period.
Support for entrepreneurs impacted by the coronavirus COVID-19
Canadian Manufactures and Exporters
Manufacturers around the country are reaching out to CME and to government to see how their resources and expertise can help our country, and our medical system in particular, in this time of crisis.
Coronavirus (COVID-19) Resources — CME
Guides
The Covid-19 Coronavirus will continue to be an immediate cause for delay and non-delivery of goods and services from previous months to the next few months.
How COVID-19 delays could affect your supply chain from contracts to insurance and custom clearance